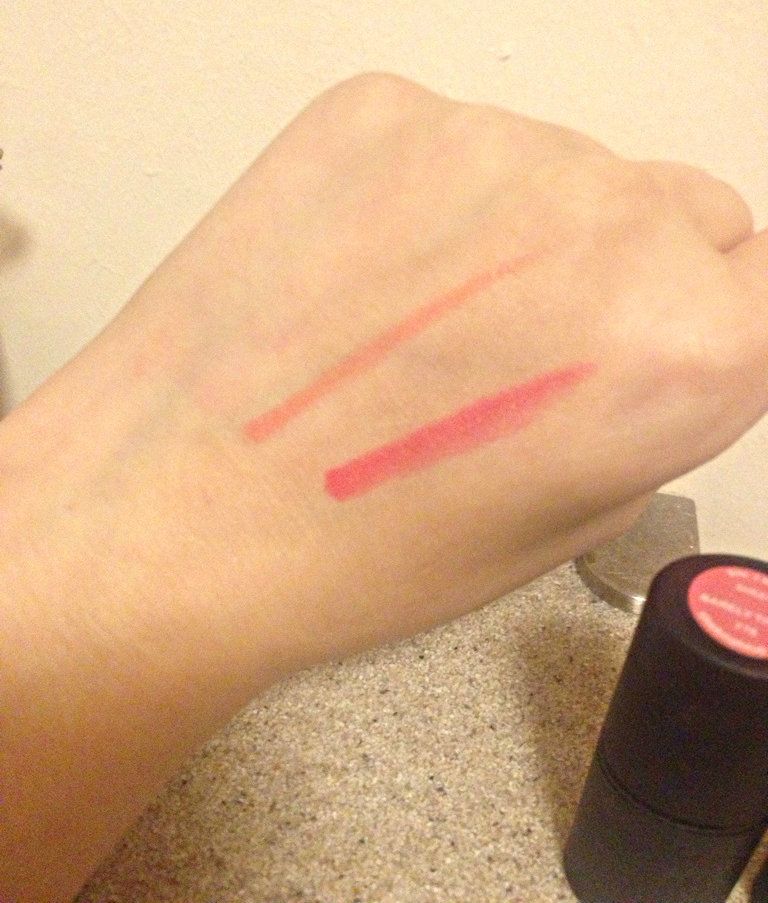 I bought some lipsticks on a blog sale, these two and a MAC one, but I just love these two, so thought I would dedicate a whole post to them.
These two are the Sleek Sheen lipsticks in 'Barely There' and 'Candy Cane',
I have found myself reaching for both of these lately, more so 'Barely There'.
It appears I'm a massive fan of a more subtle nude lips lately, as apposed to my signature bright blue toned pink lipsticks. Now, don't get me wrong, I will forever have a long lasting love affair with my bright lippys, but there's just something about the nude lips. I'm fully embracing the whole 'your lips but better' shades recently. I seem to be creating bold looks and statements with my eyes, and then opting for a natural colour for my lips.
I adore the texture of these lipsticks. They're a Sheen finish, and are so beautifully creamy and when applying on to the lip, it just glides on effortlessly. And, the longevity of these is just amazing, the staying power is too good. I applied this at 6am for a 9 hour day at work, and even by midday it was still intact and looked as though as good as new. That's definitely a good thing for me, I like my lipsticks to have good staying power, I don't want it just resembling a stain. The good thing about these, is that they're so highly pigmented, you don't need to apply a lot, so will definitely last you a good while, but I will certainly be repurchasing these, they're just that good!
You can purchase Sleek lipsticks from Superdrug and online, and they're only £4.99! Incredibly affordable for such a great product. I've seen so many different shades I now want to buy, Coral Reef being one of them!
What do you think of these?
Do you already own any Sleek lipsticks?