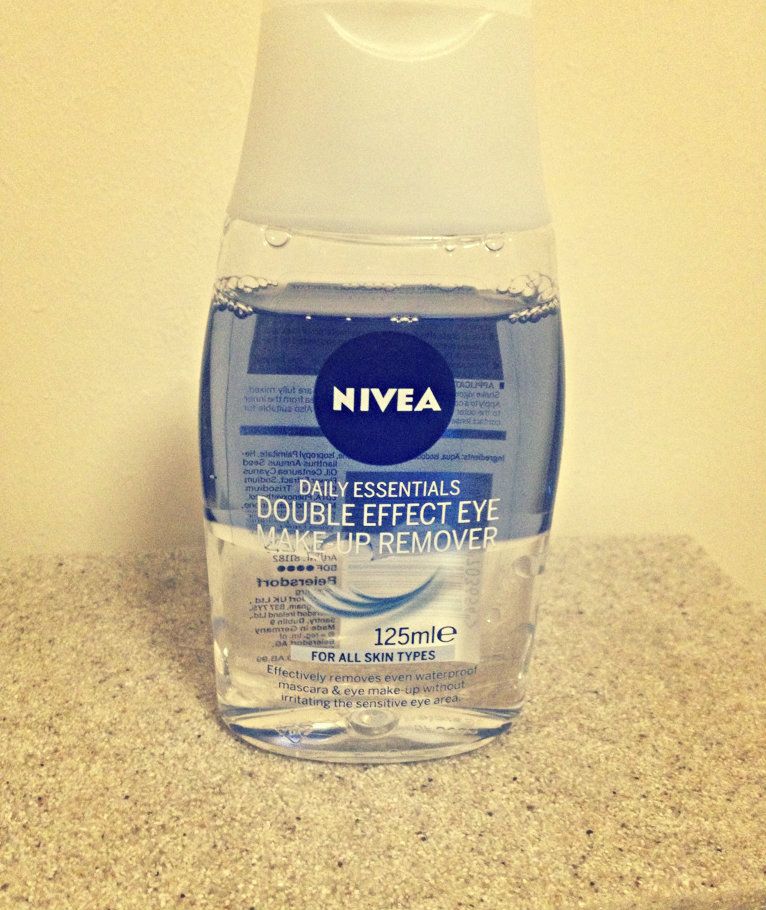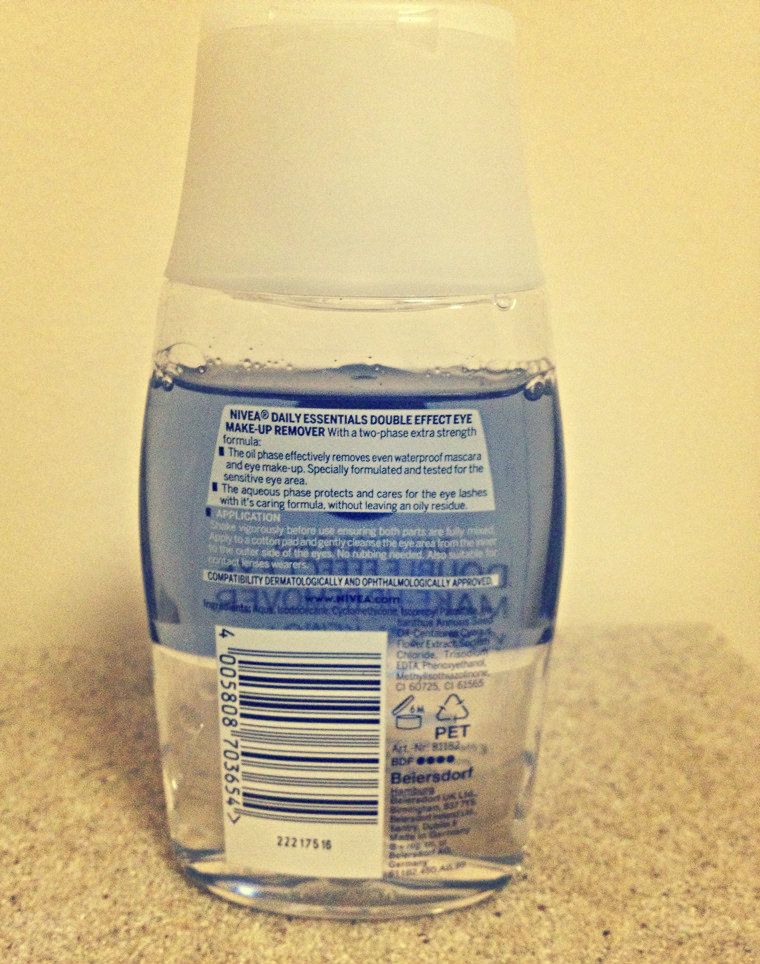 Another thing I recently bought to try out is the Nivea Daily Essentials double effect eye make up remover. WOW. That's a mouthful. But yes, that is what this is, and first things first. I absolutely love this. I had previously tried the normal Nivea eye make up remover, and that was well to put it in simple terms, incredibly rubbish! This however, is a whole different story, this is bloody fantastic at removing eye make up. For days when I don't use my Bioderma, this is where this baby comes in.
I love this because it's an oil formula, and I find that cleansers or eye make up removers, that are oil based work best at removing every last scrap of mascara and eyeliner, and this definitely lives up to that. I only need to use one cotton wool pad for each eye when I use this, where as if I was to use a standard eye make up remover, I'd probably need about 3 or 4.
If I'm honest I don't particularly usually go for eye make up removers, as I like a cleanser that also removes eye make up, but this one is just a great exception, and definitely makes removing my make up less of a chore.
It's simple, it's easy, it works and the best bit is that it's cheap, and without a doubt I'll definitely keep on repurchasing this. I don't know why I never tried this sooner?!
What are your favourite eye make up removers?