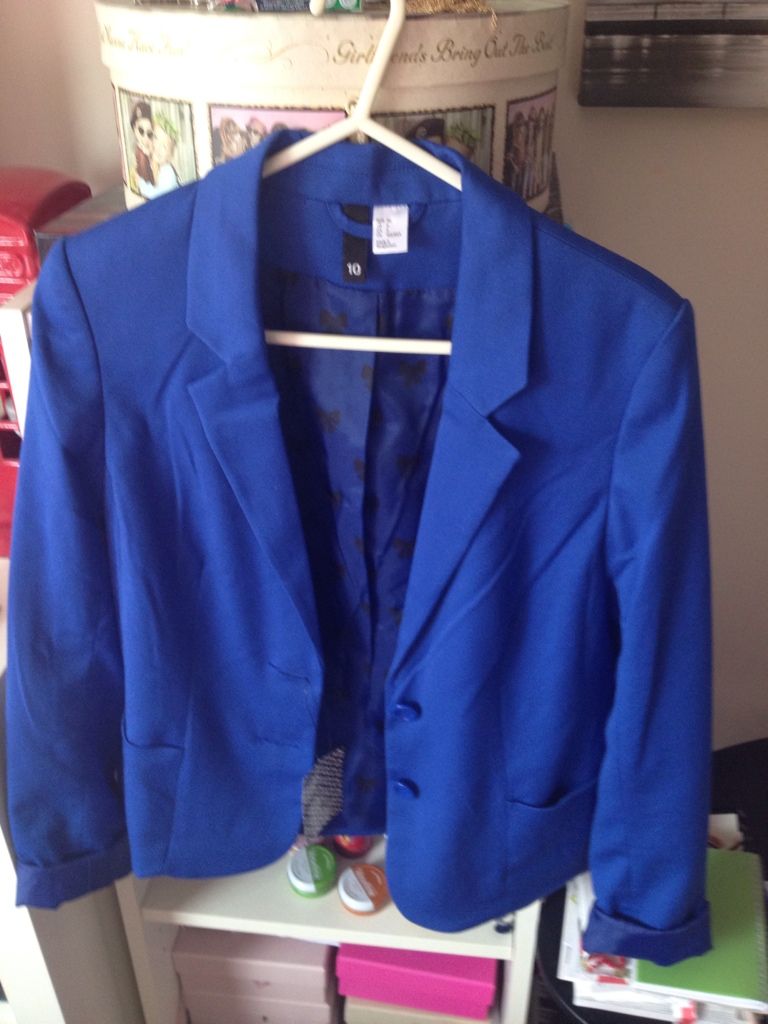 Good morning lovelies! Hope you're all enjoying this bit of sun we are having in the UK! I love it. I managed to get a*slight* tan the other day, just a bit if colour. Yay!
So yesterday I went in to town (Manchester) with my cousin and did a bit of shopping, browsing, eating. It was far too hot to be lugging bags around! I picked up a few things...
Finally picked up a Revlon Just Bitten Kissable Balm Stain(wow-long!) in Rendezvous. I swatched all the shades, and I liked this one on me the most. Really getting in to more orange shades lately.
Also picked up some little bits from MUA and a glitter Barry M polish! I also got some cleansers, toners, moisturisers, eyelash curlers.
The Blazer I had been after for ages, and finally got it from H&M, and the dress too, was only £3! Both H&M.
And, the sheer mint pastel blouse was a fiver from Primark. I love it!
And, here's my outfit what I wore yesterday, just a quick snippet whilst I was at my aunties. She's decorating, so excuse the background.
Can't wait to wear the dress & blazer, think it'll be Fridays outfit for when my other cousin comes to stay, I'm taking her out for a meal then going for drinks!
Anyway, I shall love you and leave you.
Hope you all have a fabulous day!