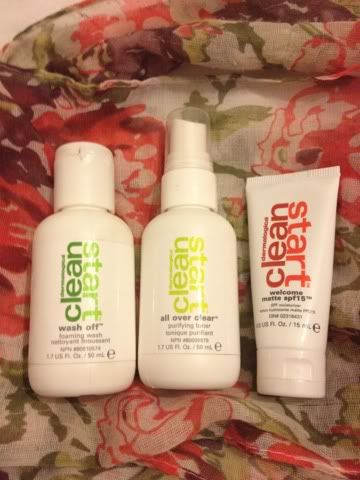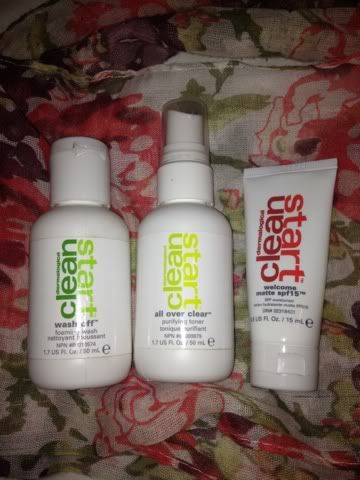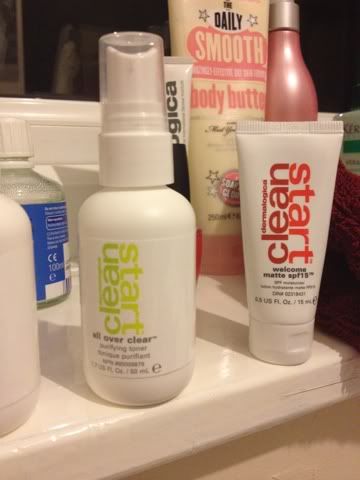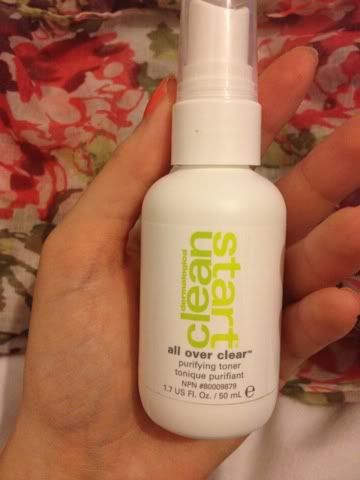 I LOVE Dermalogica, I think they're such a fabulous skincare brand, so you can imagine my delight when the day/night 3 step mini kit was inside my June Glossybox! I was very chuffed indeed, really was! It worked out really well as I have been testing out the new Clean Start range at my best friend Jordan's, as she has the full set, and having been there almost every night I've been forgetting my skincare stuff(silly I know!) but, I've found that this really works well for my skin, so I've stopped using what I normally use, and started using this properly, and I now need to go out and purchase the full size products ASAP! I already own their cleansing gel, toner, exfoliater from their normal range, and whilst they work well on me too, I feel this works better as its tailored for younger skin.
In the set features the Wash Off, All Over Clear and Welcome Matte SPF15. It is supposed to combine together to get skin clean, take on breakouts, and moisturise and protect for super clear skin that's back in balance.
I use the wash off by lathering it up in my hands, massaging over my face, rinse and then have a spritz or two of All Over Clear. After this, I'll use my Caudalie vino source serum, and then I'll apply the Welcome Matte over my entire face.
I really want the ready, set, scrub now and the bedtime for breakouts, both which I've used at Jordan's and are also just amazing! Maybe I might have to make a cheeky purchase soon? Definitely!
Did you receive this in the Glossy box? What did you think?