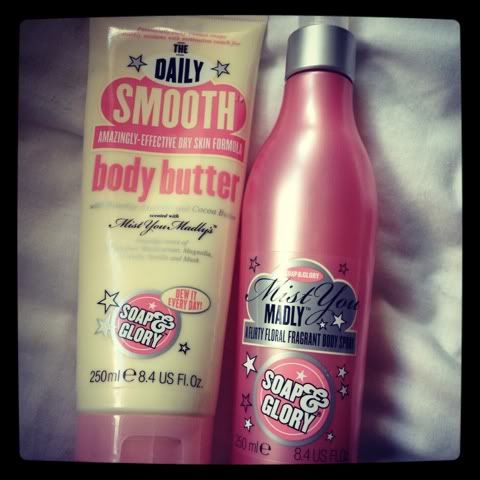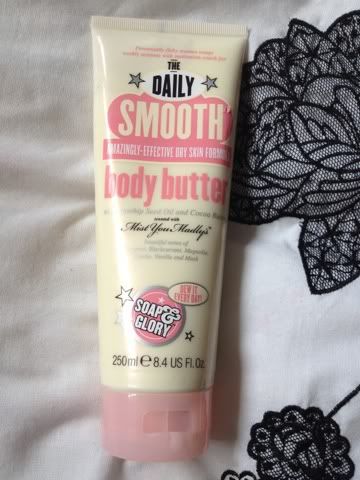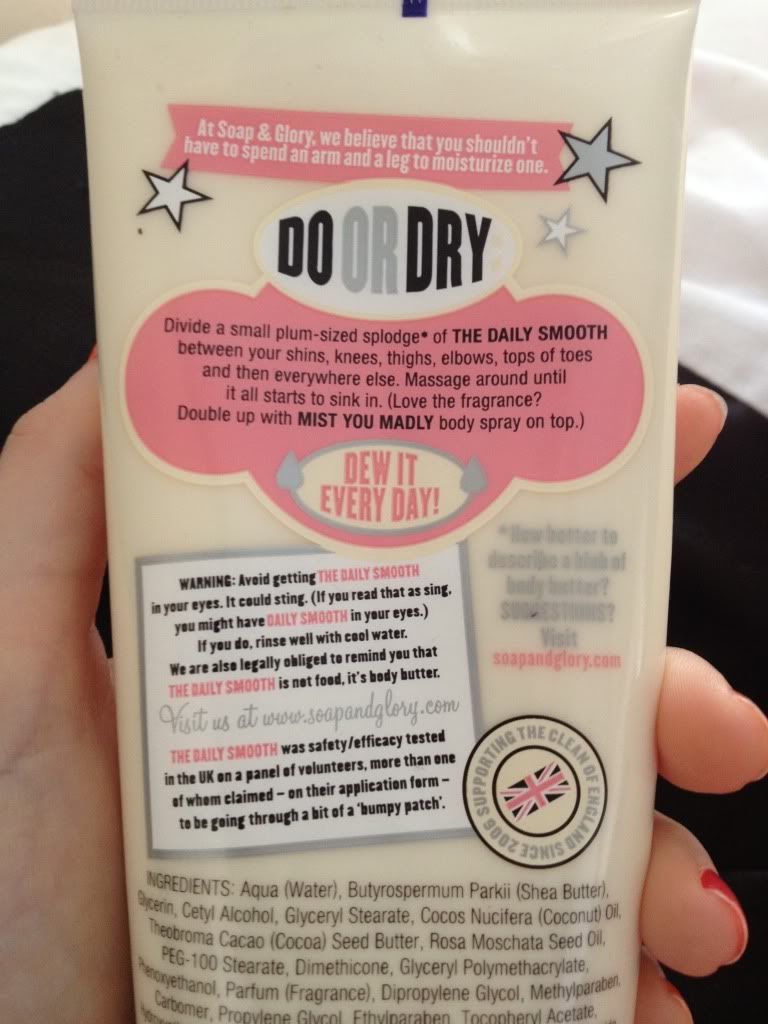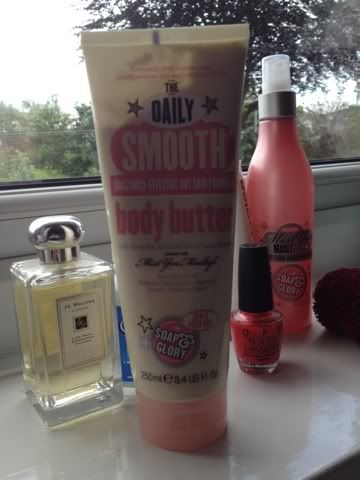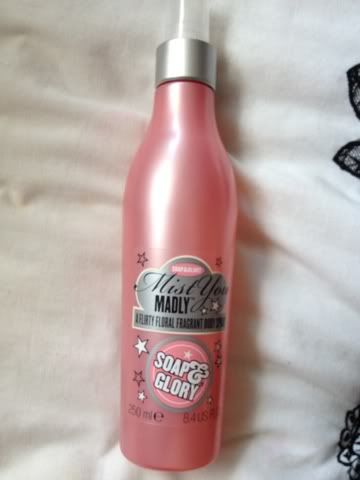 Oh hello beautifuls, it's only me, the stranger that runs this blog! Once again I'm back with an abundance of apologies. Life has been crazy hectic and I've not been finding the time at all to blog, so sorry! But today, here we are...
I love Soap & Glory products, their pink and pretty and Girly packaging makes it all the more fun. I don't know about you, but if the packaging isn't pretty or nice I'm not really swayed by it!
I love the body butter, it's been a firm favourite with me for ages now, I'd say I love it more than palmers cocoa butter! It contains Rosehip Seed Oil and Cocoa Butter and is scented with Mist You Madly, which I'm also featuring on this post! I love getting out of the bath or shower, and just massaging it all over. If you have dry skin this will be perfect for you. It smells amazing as well, seriously it's just divine!
Mist You Madly is described as a flirty floral fragrant body spray, and to be sprayed whenever you need a flash of fabulousness! It features notes of bergamot, blackcurrent, magnolia, freesia, vanilla and musk. I love this spray, it's perfect when you need a quick fragrance boost. The scent is very feminine and I'd say perfect for spring/summer. I don't think I'll ever stop repurchasing this, it's just perfect to keep in your handbag if you don't like taking perfume bottles out with you.
What do you think of these products? Do you own any Soap & Glory products?
More new posts coming soon guys, lots of things in the mix, going to the Nelly event in Manchester this Saturday - really looking forward to that! Sending much love to you all!