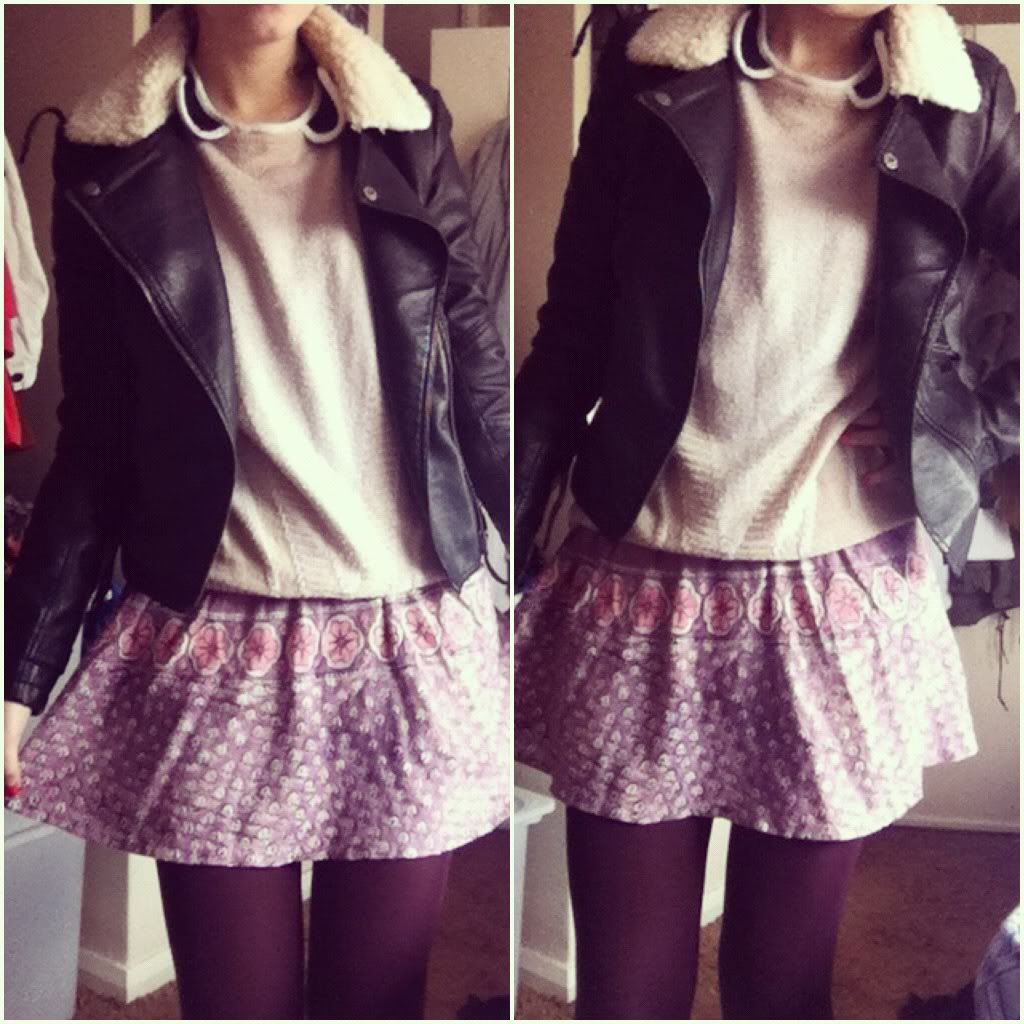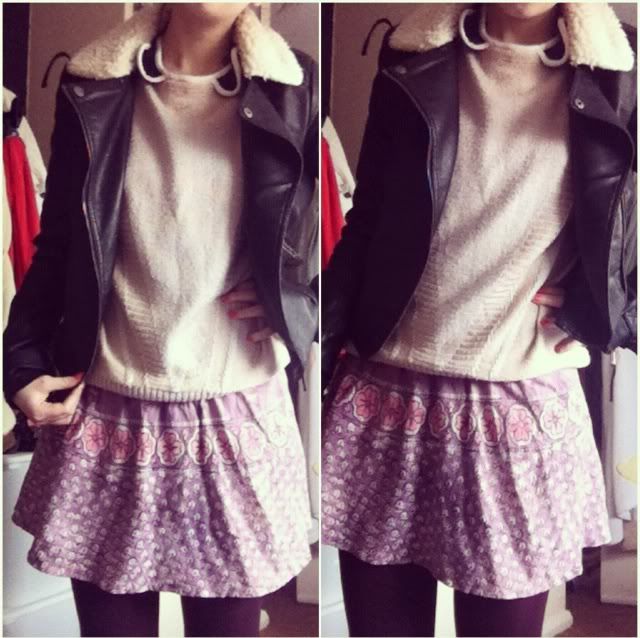 Another outfit post this evening, this is what I wore today. The skirt and pink jumper are both from a vintage clothes fair which I got so long ago now, but I love them! Underneath the jumper is a black collared top from next (which is one of my faves!) and well of course my beloved leather biker! Paired with brogues or my Mary Jane t-bar flats, and my tan oversized bag!
The skirt looks super short but be assured, in real life it's not at all :)
Hope you've all had a fabulous Wednesday!
It is now 3 weeks until my birthday...
Expect the countdown, I can't help it now I've started!
I watched the series finale of New Girl earlier :( Series 2 hurry please! I love
it too much.
You know, I actually love American tv shows, they're the best.
Coffee time? Yes! Always!