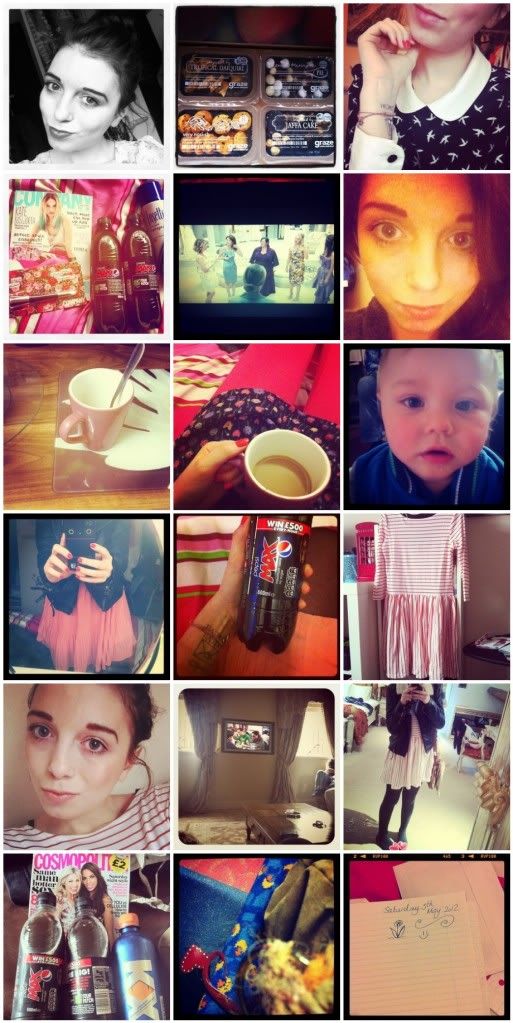 Face, Graze, fave blouse, usual buys, watching Bridesmaids, 2am self photo,, making coffee, pink florals and coffee, cutest babbi ever love Blake, mirror pic, my fave, new dress, face, hangover tv, mirror outfit pic, energy drinks and magazines usual, bus journeys late at night, writing letters...
Hope you're all having a fab bank holiday weekend, gotta love 'em!
Today I've just chilled and had the usual lazy Sunday,
catching up with vampire diaries and secret circle
and
drinking copious
amounts of tea and coffee!
Tomorrow I think I am heading over to the fair,
love the may day fair we have, so fun.
I just want lots of sweets and a slushie please,
What are your plans for tomorrow?
How have you guys spent the bank holiday?
Oh, and 24 days til my birthday ;)