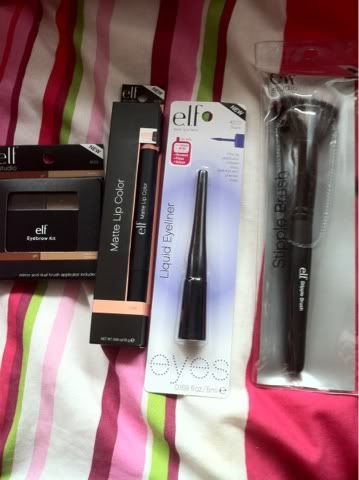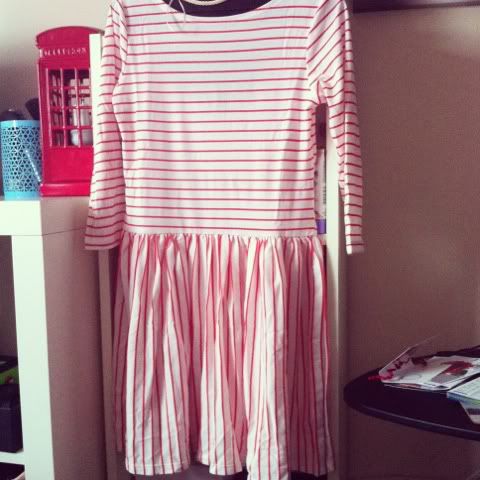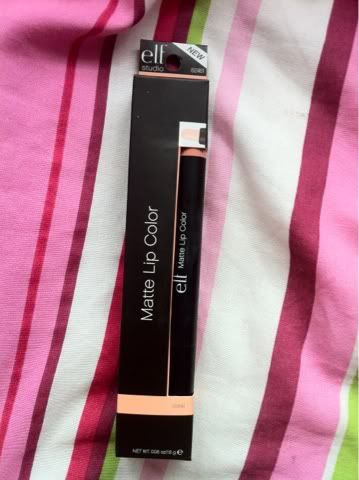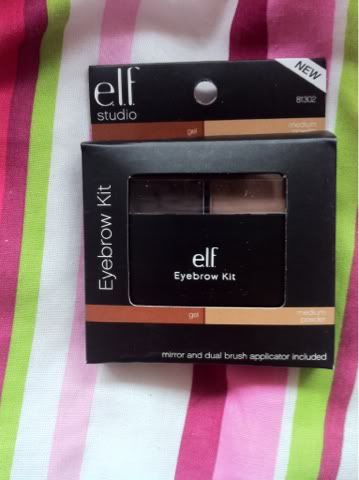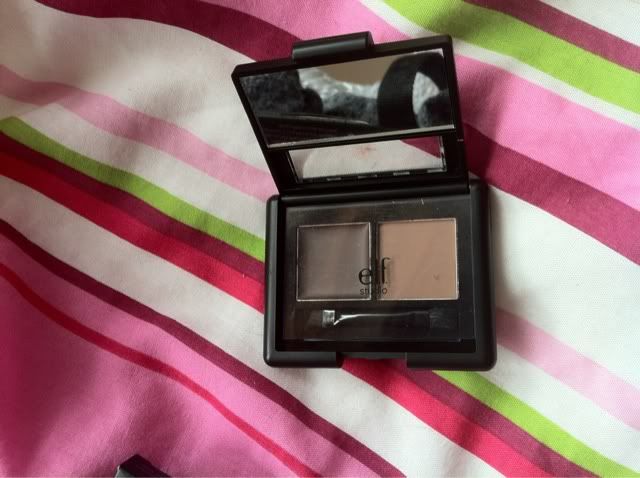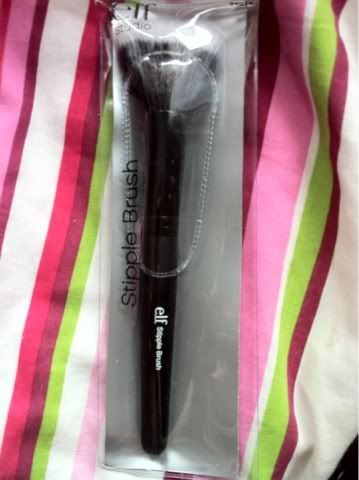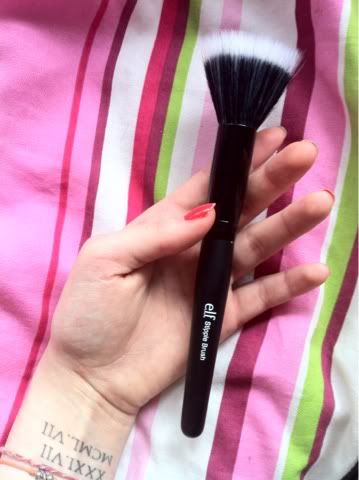 Just a quick post to show you what finally came in the post today.
I've never ordered from elf but were suckered in by their affordable prices (super cheap!) I intended on just buying the brow kit as I was in desperate need of a new one and thought I'd give Elf a go. My finger slipped and I ended up with three more items which I'm happy with because it's so cheap! Yeah, I bought a stippling brush.
Been wanting the RT one for a whole now,
and figured
I'd give this one a shot first...
I used it earlier to apply my foundation (Avon ideal flawless) and it seems okay! Value for money I guess. Still wanting the RT one though...
I needed a new liquid eyeliner, well I actually needed one. I stopped wearing liquid for a while and have been using a kohl pencil, and I thought it was about time I started wearing it again.
Started looking at lipsticks. Big mistake. Wanted pretty much most of the matte ones, however just settled for this pretty coral one. It is pretty much basically just 'Coy' from Topshop.
Speaking of Topshop. This is where my dress is from. However I purchased it on eBay for £14.99 I think. Came with the Topshop label still on, retail price was £32! Definitely a good bargain. Really love it! Put it on straight away! Such a big kid with new items, trying them on/out straight away. Can't wait to wear it out with my biker jacket, and Chelsea boots or my flats. Love love love!
What are your thoughts on elf cosmetics?
Have you ever purchased from there?
fabulous Friday beautifuls!