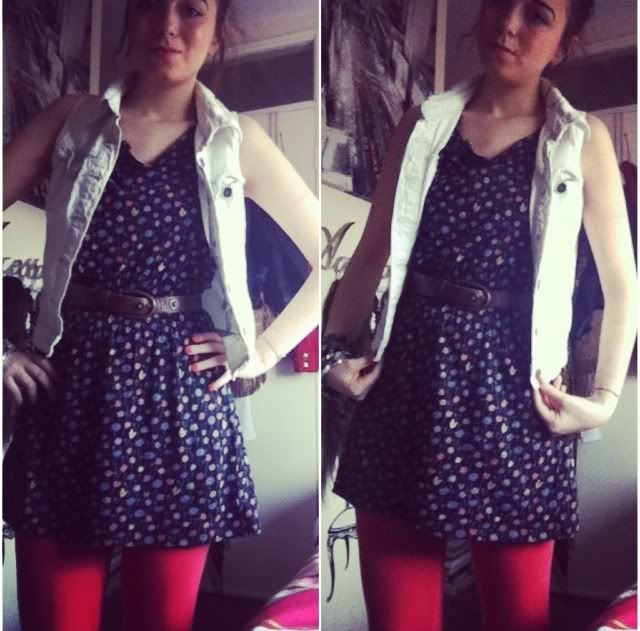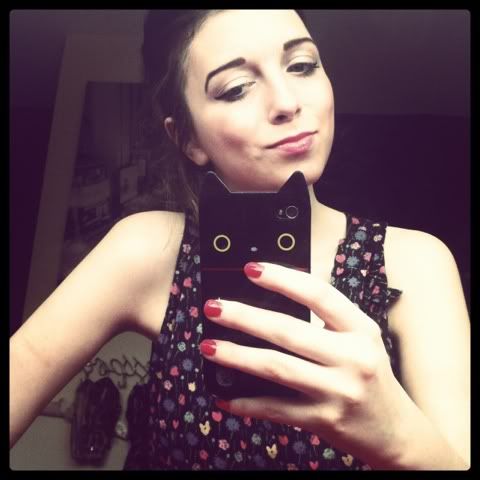 Dress
Topshop
Leggings
Topshop
Denim Waistcoat
Primark
Good afternoon you beautiful people reading this! I can say, I am uber happy that the sun has finally decided to make a much anticipated appearance, it's always much lovelier when the weather is gorgeous!
It makes wearing bright, spring and bold colours
so much easier as just feels so right.
Just an everyday, run of the mill summertime girly
outfit today. Bright pink leggings, teamed with a floral dress, with
a belt. And, a denim waistcoat rather than my
biker jacket. Though, I'll probably swap it for my
denim jacket when I go out, as it will more
than likely get chilly later on! But, still summery!
A tan bag, and white and gold ballerina shoes as well
and I'm good to go. My outfits mostly these days are always
mismatched, clashing and well, just chaotic, but
that's synonymous with myself!!
So, I was scrolling through my Twitter timeline
earlier today and saw Glossybox were doing a
competition with Caudalie, and you had to
tweet them your favorite French words or phrases,
and well, it got me thinking...
I just love the French language. Everything sounds
so beautiful when said in French.
My favourite phrases and quotes have to
be femme fatale,

je ne regrette rien,

amour-propre,
crème de la crème,

and

c'est la vie!
Ahhhhhh, someone take me to Paris please.
It is my birthday soon, maybe someone out
there wants to buy me a ticket haha!
Just caught up on last nights 90210, the one aired in the US
anyway, and now got New Girl to watch yay!
So, I shall make a cuppa and do just that.
Hope you're all having a fabulous Tuesday, and enjoying
the nice weather.
*Please stay!*
Much love
Rebekah
xoxo
Twitter :)