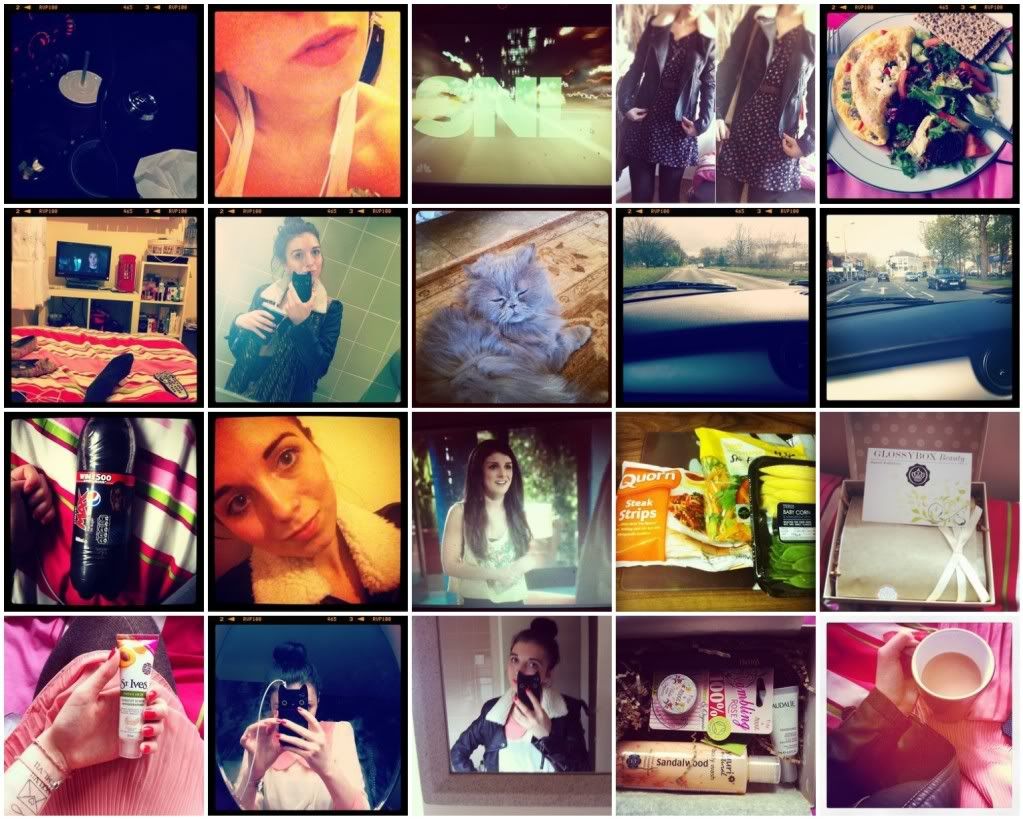 Late night car trips - Lips - SNL-
Outfit- Food - Watching Captain America in bed - posing in 24hours fast food restaurant at 3am- kitty- Knutsford - back home in Wilmslow- Pepsi max - face - 90210- stirfry cooking- Glossybox- St. Ives face scrub- top bun- mirror pic- Glossybox contents- brew!
Just another week in my life, nothing that interesting I'm afraid!
Just been working, watching and catching up with my fave shows, seeing friends!
However, yesterday I deleted Instagram (by mistake!!) and now it won't let me re- install til I have money in my iTunes account, so I shall get that sorted as soon as possible! Imagine, life without Instagram?! I'd be devastated haha! Seriously, I do love it!
Am able to view pics via webstagram though :)!
Hope you've all had a fabulous weekend!