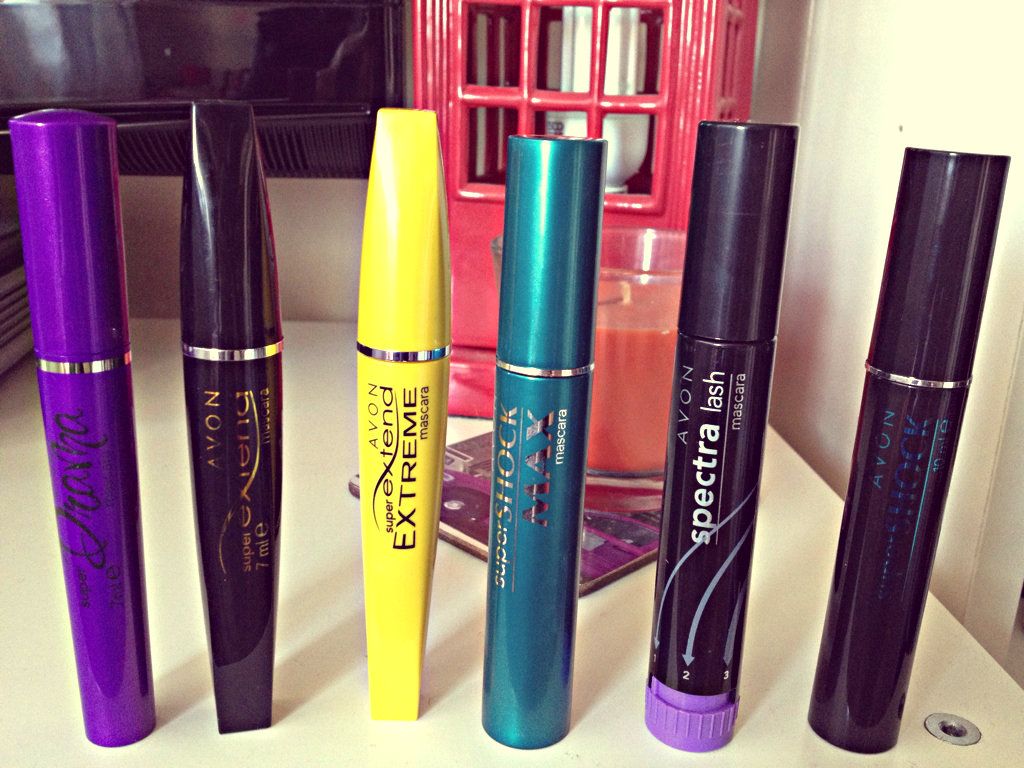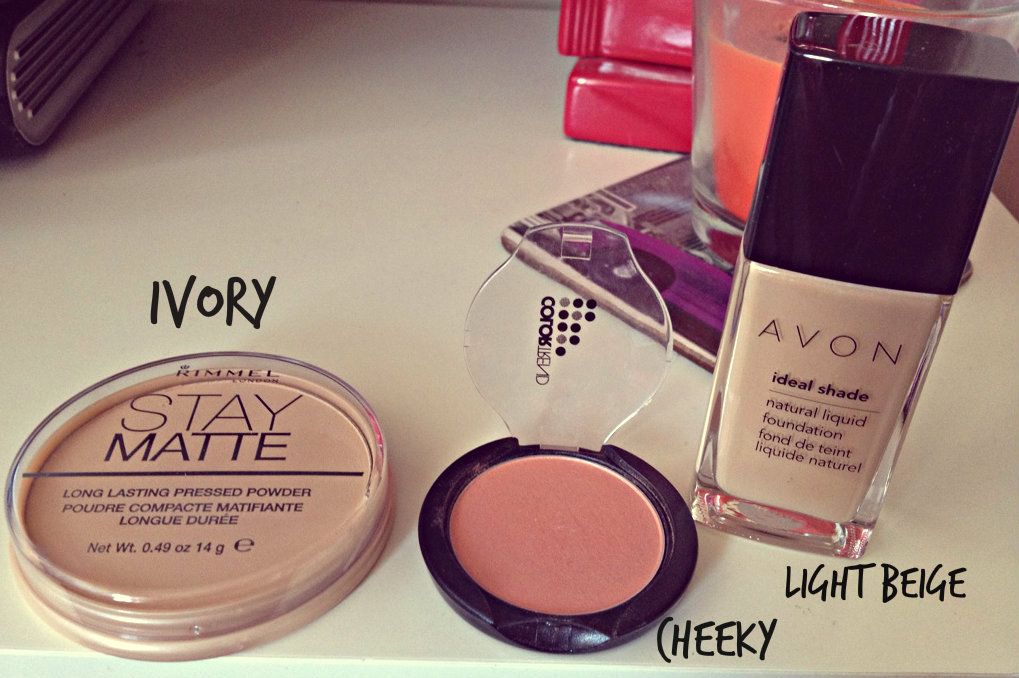 OH LOOK ANOTHER AVON HAUL!! Wait, no there's one Rimmel product, but still, oops. To be honest though, I couldn't not pick these items up because it was SUPER cheap and well I couldn't leave it there really. I ordered these all from the Avon Rep Brochure off my nana, where they get all the new products and offers, so everything was cheaper than introductory prices. It definitely would have been incredibly stupid of me to leave them. That's what I'm telling myself anyway! 6 mascaras for £12 though WOW. Especially when the RRP of them singular are £10. So yeah, definitely worth it!
Avon Mascaras are really good, especially the Supershock Max one and Spectralash.
I haven't tried the other four, but definitely looking forward to.
I have enough mascaras to last me a while now, along with all my others one in my make up storage.
They are really something I seem to
harbor
and not stop buying, even when I have a perfectly new one at home.
I also got four eyeshadows, three of which are duo and one being a singular shade. I've already used the 'Sweet Temptation' shade. Yeah, they're okay. Nothing special. I just got them because they were really cheap. They're not densely pigmented at all, and you definitely have to keep building up the colour with your eyeshadow brush, but they're cute and good for even just a little bit of colour on the lids.
I needed some more pressed powder and Rimmel's Stay Matte is a definite favourite of mine, so restocked up. You can't really go wrong with this product, does what it says and I love it. Back to Avon, I purchased a nude blusher aptly named 'Cheeky' which again, bought because of the price. I wouldn't say it's a blusher I'd use everyday, or rush to use, but it's handy to have, and it does give you a subtle pinky nude colour to the cheeks. Great for simple and effortless looks! Ahhhh this foundation. I still have another new box of this unopenend, but I seriously LOVE this. I think I've gone through a few bottles in the past few months, but it's just great, and will always repurchase. Though, I think my skin may be getting used to it now, so I'm thinking about mixing it up soon!
Lastly, a nail varnish, a midnight purple shade called 'Decadence' Perfect winter colour. I love this. I put it on straight away. Two coats of this and my nails are super shiny and a lovely purple shade.
What do you think of these products? Ever tried any?
Hope you're all having a lovely weekend!
I am currently SO tired from work and college,
early mornings are definitely not my best friend at the moment.
I cannot handle them!