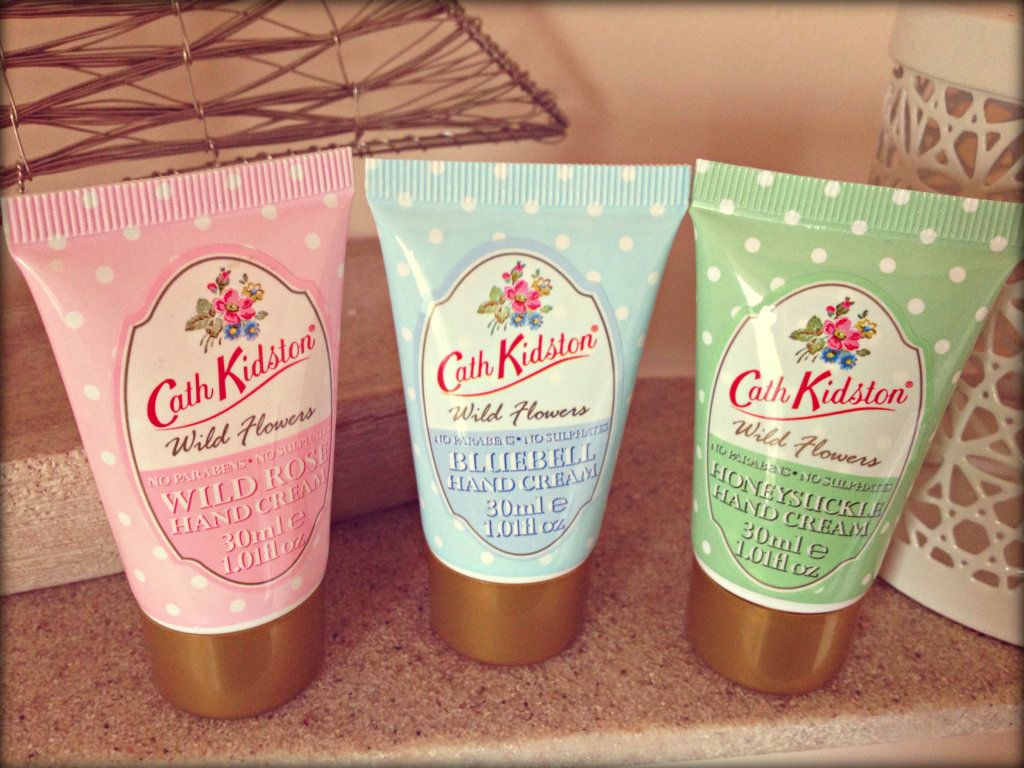 I adore these little cute hand creams, aren't they pretty? Though everything that is Cath Kidston is equally as pretty and adorable. I love Cath Kidston, it's so quintessentially British, all the florals, the pink, the prints, just scream at me wanting them to be mine!
I got these in the Cath Kidston store in Manchester, which by the way is amazing. Seriously I could live in the store. Alongside this purchase, I got a notepad, and a few stationary bits, all with the pink and blue floral girly prints embellished on to them.
Hand creams and sanitisers for me, are a must, there has to be one in my bag always. It's always a mix up between my L'occitane hand lotion, or one of these. I usually always opt for the Wild Rose as I just LOVE the floral scent. It's definitely my favourite out of the two, with Bluebell coming in second.
If anything I love the packaging more, it makes carrying a hand cream so much more fun!
They also have no sulphates and are parabens free so that's great too!
Do you own any of these? Or anything Cath Kidston?
What are your favourite hand products?