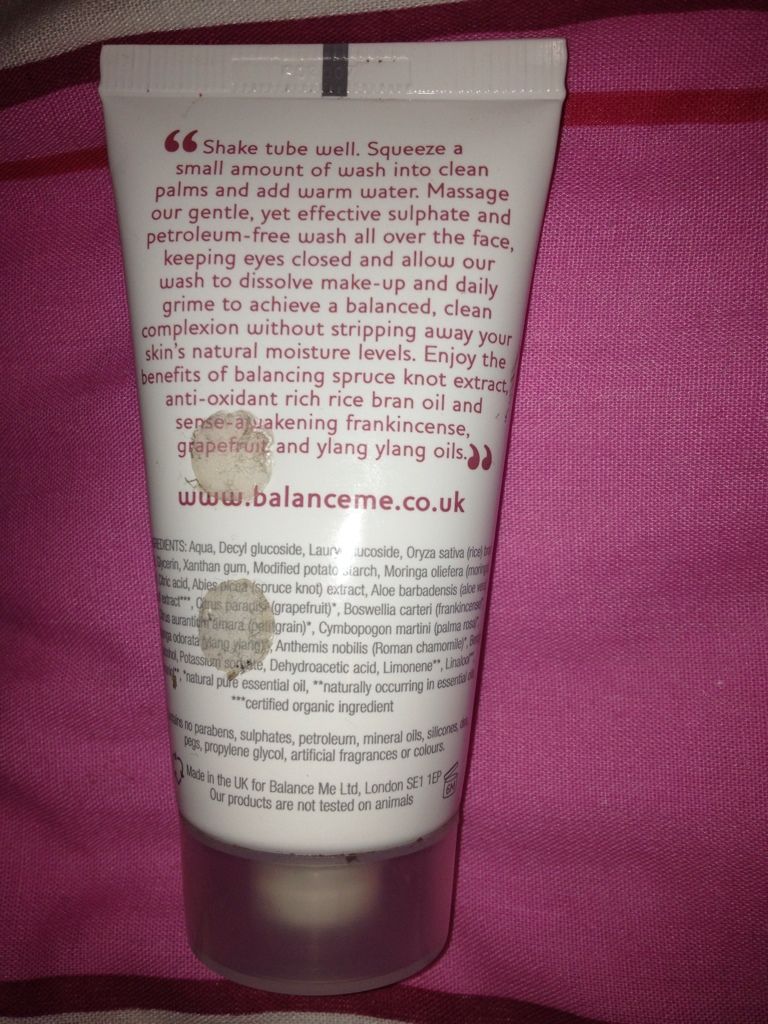 I really love Balance Me products so naturally I was eager to pick up last months Glamour with a Balance Me freebie! I opted for the cleanser, which I'm super glad I did now as I am in love with this product and I'm definitely buying it when this is close to running out.
I seem to harbour many cleansers, I don't know what it is I just love cleansers. This one though may just be a definite favourite. The product itself smells divine and even better that the brand are natural, free of parabens, sulphates, petroleum and much more other nasties, which is fab. I can't wait to purchase more from the brand. I'm definitely becoming more aware what's actually in products, and wanting to be more natural.
What I love and even still find a novelty is that it just dissolves onto your face, after you've massaged all over, voila it's dissolved. I love that. So easily amused. My face definitely seems to be loving this though as my skin has been good to me since I've been using this, no major break outs, which I did expect. But, nope, none!
Balance Me pure skin face wash retails for £16/125ml. Product above is 50ml.
Available from balanceme.co.uk , Waitrose and John Lewis. Full list of other stockists are featured on their website.
Have you tried anything from the balance me range? If so, what? Or what would you like to try?